Okay so I did catch a couple of flicks today… HIGHLY RECOMMEND LUV, CHASING ICE and SISTER, SISTER
But here's the thing…. I'M NOT A FILM CRITIC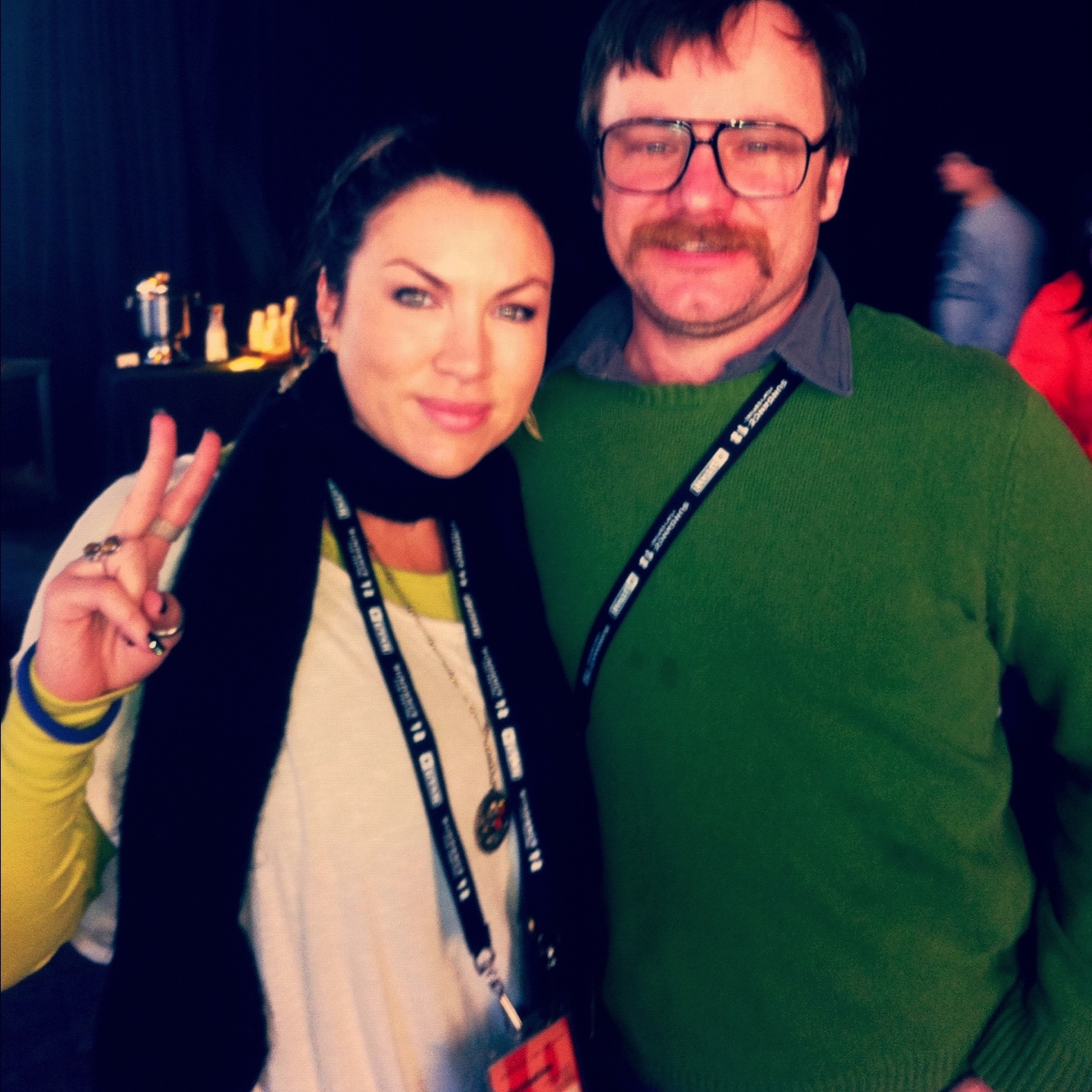 So if you're a fan of ALMOST FAMOUS, REALITY BITES,  or THE WAR you might like these films… if not, then I might question your opinion of my opinion. 🙂
I HAD LUNCH WITH REALLY F-ING COOL PEEPS!!
So here's what else I accomplished today at Sundance – other than throwing back a couple of great Irish Coffee's at FLANAGAN'S… I got the privilege of having lunch with some rad peeps, who have pretty cool jobs – SUNDANCE Festival Programmers.
If you're like me – you might be asking "what in the hell is a Festival Programmer?"  but then again I highly doubt that you're like me…so good for you
Anyways, here's the breakdown of a Festival Programmer;
There are about 13 programmers in total.  They have the sickest jobs, as they review every submission and recommend the ones to move on and eventually select the festival's final films. They literally watch 17 hours of movies a day. Their job description includes watching, selecting and then moderating the festival, they are the mediators between the Festival and the film.  Also, they are self-proclaimed cat owners.
SO IF YOU ARE INTERESTED IN SHOWING A FILM AT SUNDANCE – YOU MIGHT WANT TO READ THIS BLOG
Overall, the panel of Programmers said – make films that you love… be passionate and infuse that into your project – trust them, it shows….
After the panel answered some q & a's, I sought out to do some one and one follow up.
These snazzy pictures are with Mike Plante, who is a Short Film Programmer and Shari Frilot, a Senior Programmer.
Given that I'm a Director, Screenwriter and Actress – I asked these two fine folks questions that I'd like to know the answer to.
I asked Mike how many shorts he watches – umm, mind f@#k, 7600!!!!!  He then has to narrow it down to about 80… those odds are worse than Grad School, Oy Vey.   The main criteria that he uses in selecting shorts (other than quality material) is time frame, he has an allocated time frame to fulfill and given that short films are anything under 50 minutes – he chooses the right short that fits with the festival and the ones that fulfill his time slot.
After Mike was so generous to answer my question on shorts – I got the chance to speak with a Senior Programmer, Shari Frilot.
Shari is running the New Frontier division of SUNDANCE – which is pretty cool, it's like going beyond film making and into the artistry aspect.  If you can dream it, and create it and it ends up being really f-ing different… then it might be New Frontier material.
This made me think of my film school chums, who are gamers or hyperlink narrative junkies…
Basically, Shari broke it down like this – the more ECLECTIC the BETTER.  Games telling stories, Performance or Data Visualization… she even recommended a few websites that upcoming filmmakers should check out – indiewire.com (this is for the top 50 festivals) and an organization called Creative Capital.
Overall, the programmers stated that they first review the film (and usually it's only once) and ask themselves what type of film is the filmmaker trying to make – does it fulfill the requirement?  YES, they watch every submission, as they forum with the other Programmers to discuss their picks.  They also recommended that you submit as early as possibly… don't wait – just submit your BEST version of your film.They are looking for HD or Film quality as it is the best forum to show on several different types of screens.
LASTLY, I'm doing a SPEED DATING with the Festival Programmers tomorrow and since I already asked all of my questions today – WHAT WOULD YOU LIKE TO ASK?
Submit your question and the top ones, I'll ask and answer tomorrow!
Check it and thanks for reading.